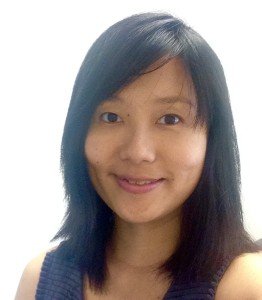 Pei-Wen Winnie Ma
William Paterson University
Counseling Psychology
Dr. Pei-Wen Winnie Ma is an associate professor at William Paterson University. Her research focuses on career and mental health issues affecting ethnic minority groups and Asian immigrant children, youth and families.
What drew you to the field of psychology and your current research interests?
My experience as an adolescent immigrant from Taiwan really shaped my interest in understanding identity development and cross-cultural experience. During my first year in the U.S., I felt very much alone and also experienced this intense pressure to want to assimilate into the dominant culture. During my undergraduate years, I chose Psychology as a major and discovered that psychological research can be a powerful tool to understand the process of cultural adjustment and what it is like to be a minority in this country. In many ways, Psychology, as a field, provided vocabularies and validation of my own experience. Like many Psychologist, my current research interests originated from my past experience. A major part of my work is to investigate career development, family relationship and mental health issues affecting Asian immigrant children, youth and their families.
A doctoral degree in psychology can lead to a number of different careers. Can you tell us about how you chose your current career path?
During my undergraduate years, I discovered that there are a number of Asian American Psychologists working in the field as a researchers or clinicians. It was affirming to know that I can use my bilingual skills and counseling training to provide help to an underserved population and to contribute to the field of Asian American Psychology.
Initially, I was not sure if a doctoral degree was right for me (or that if I was good enough for it). I decided to return to Taiwan after I obtained my Master's degree. Working in Taiwan as an educational advisor for the Fulbright Foundation confirmed my believe that there is a need for bilingual and bicultural psychologists in the field, and that a Ph.D. degree in Counseling Psychology will allow me to pursue a career in either research or clinical practice. Currently, I am a Psychology faculty at William Paterson University in New Jersey. I also practice as a licensed Psychologist at Hamilton-Madison House serving the Chinese immigrant population in New York City.
As you think back to your undergraduate days, what were some experiences that were helpful in bringing you to where you are today?
I transferred to University of Washington during my junior year, and discovered that there were so many faculty conducting exciting research projects and that many are looking for undergraduate research assistants. I volunteered for a study examining the impact of maternal depression on children, and was trained to code videos of mother-child interactions. Being a part of a small team led by a Clinical Psychology doctoral student helped me find a "professional home" on a big campus. Also, I was absolutely fascinated by the process of conducting psychological experiments. That was a major motivating factor for me to pursue a graduate degree in Psychology.
How do you think we can get more Asian Americans interested in psychology, starting at the undergraduate level?
Psychology, as a field, has evolved in the past few decades and I am certainly seeing more and more faculty incorporating multicultural contents in their lectures. I think it is important for Asian Americans and other ethnic minority students to feel that Psychology can be connected to their lives, and that their voices and experiences are being represented.
What advice would you give any undergraduates who are thinking about majoring in psychology, or pursuing graduate school in psychology?
My advice is to get involved in faculty research early, especially if you are thinking of attending graduate school. Even if there aren't any Asian American faculty in your department, you can still gain valuable experience volunteering at any psychology labs and learn how studies are run. If research is not your cup of tea, you can also look for an internship or a job that allows you to try out different things and figure out what you like and what you are good at. I am a big fan of allowing yourself to explore various options before you narrow down to a specific field that you want to commit to.
I also cannot stress enough the importance of finding a good mentor. When I apply for graduate programs, I specifically looked up faculty members with research interests that aligns with mine. I was very lucky to have Professor Christine Yeh as my doctoral program mentor at Teachers College, Columbia University. I learned so much from being a part of her research team, and those experiences really shaped the direction of my career. Over the years, she has been an incredible role model and a source of support both on a personal and professional level.